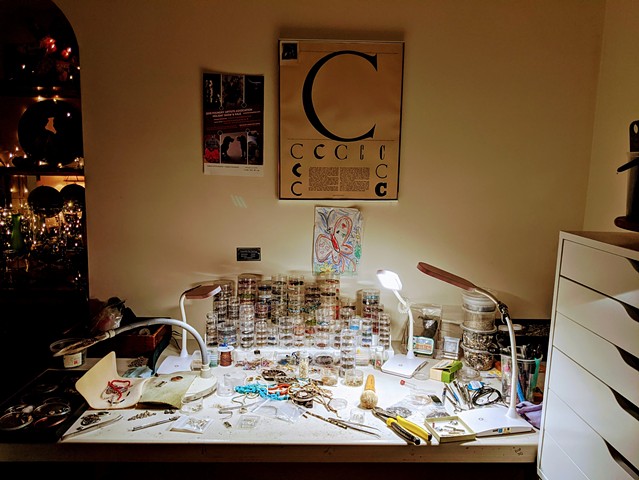 One of a Kind. Made by Hand. One at a Time.
Unique artisan mosaic belt buckles and jewelry created in my little studio by day or by night.
I started doing mosaic art pieces for the home and garden in 2007 and later added belt buckles and jewelry. I am self taught and over the years I have worked very hard at perfecting my artistry and execution. I am constantly seeking out new materials to create my one of a kind pieces. I love going through my drawers of found objects, vintage treasures, semi precious stones and awesome glass.
I take great pride in my work and I really love creating these pieces for you! I'm truly engrossed in every aspect of making these and put my heart and soul into every single piece.
When you purchase one of my belt buckles or pieces of jewelry you can be assured that they are designed and handmade by me with much passion and that they are original to YOU and nobody else will have a piece like it.
Thank you for your interest in my work!